This year is flying by, isn't it? 
March was certainly a crazy month. Besides the normal crazyness that is my life, the weather and flooding added their own twist. I went and helped sandbag last Tuesday, and am still suffering for it. I guess I have to realize that I'm not young and in shape anymore. This lazy, out of shape body can't handle hauling heavy sandbags around for 6 hours and not expect to pay for it. Doesn't help that I slipped in some mud and landed hard on my right knee and elbow. Those are still giving me fits. Ugh.
I had a few sessions in march and a few weekends ago, I was able to take some maternity pictures. My first chance at maternity, and we both had a great time playing around. I think she makes a cute pregnant mommie!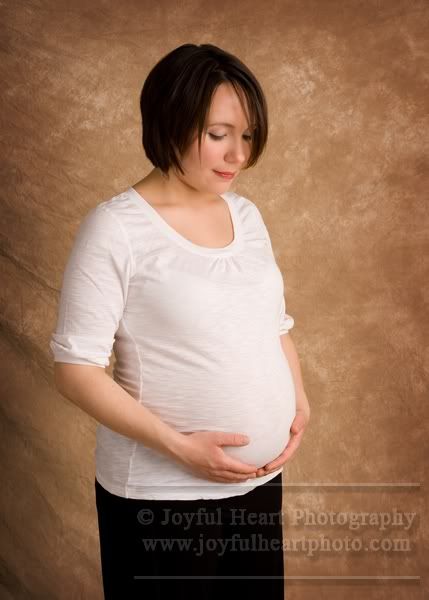 I can't wait until she gets to welcome her new baby girl into the world, as I'm hoping to take some more fun pics then!