Okay, okay, okay… I have the images from the Portrait Party done, but I keep forgetting to get some of the releases signed! Here are a few images that I do have releases for. 🙂
Really cute kids.
and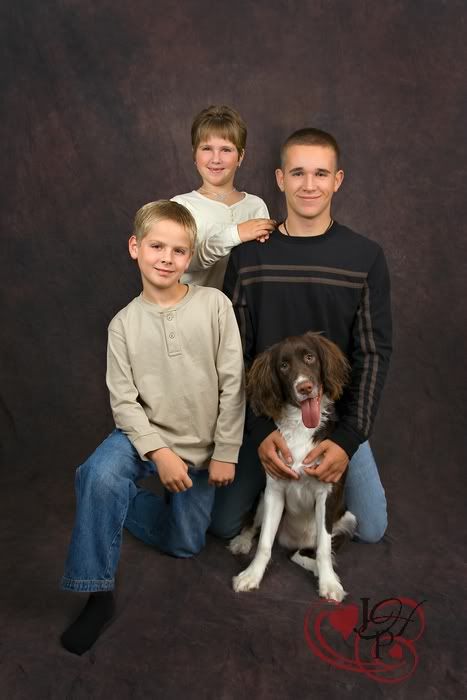 And here are a few of my favorites from Tiffany and Eric's engagement session last weekend. Tiffany, I'm still not done editing yet, but I'm loving these shots!
I'll add more later as there are way too many cute ones to leave it at that!
A quick update for those who have asked. My Grandma's biopsy came back not so good. The doctor took a sample about the size of a golf ball from her lungs and it is the cancer that is in her jaw. So, it is in her blood stream and is spreading. There isn't much they can do about it now. They are going to treat the tumor in her jaw and mouth with radiation to keep it from growing as that one can become extremely painful, but otherwise there is no other treatment for her. She will be going through the radiation every weekday for a total of seven weeks. The doctors have said a few months to a couple of years. This is extremely difficult for me as I am very close to her. We always joked when I was growing up that I had three moms, my Mom, my Aunt Chris, and my Grandma. The hardest part is that they all live in Idaho and I'm here. I will be taking time off in January to go visit family again.
I know I've asked this before, but please keep my family in your thoughts and prayers. They will need all the help and strength they can get for their upcoming battles.
Thanks again to everyone.