We had an awesome time. The drive over went pretty smoothly. We left Grand Forks around 7:30pm Friday evening and got to Boise about 3:30pm (Boise time) Saturday afternoon. Not too shabby.
The boys had a great time. We found a park fairly close to my parent's house that was just a blast to play in. It had tons of stuff for them to climb around on, and even had some of those water fountain things that shoot out of the ground that kids just love. My brother took us all to the Boise Zoo one day, which was really nice of him. My mom also got a little crazy and bought a Spiderman pool for the boys to play in. It had an inflatable slide and a fountain that sprayed into the pool. Lots of fun to be had by all!
My Grandma also got out of the hospital on Friday, so she was able to be at my mom's while we were there. She commented that the boys made her tired just watching them! (I agree at times!) I think taking care of her was a bit more work than my Mom and Aunt Chris had planned on, though. To make things even more "interesting" she ended up having a reaction to the antibiotic. It's not uncommon for this to happen, but it's still scary. She would hallucinate, forget where she was, she would get confused about things. When she would be asleep, she would be twitching, dreaming, and shaking. She also kept trying to pull her tubes out which wouldn't be good. So my Mom and Aunt Chris took turns sleeping and watching her so she wouldn't do that or try to get out of bed and hurt herself. But Friday, the doctor decided that it was the antibiotics, and since she hasn't had any more she's been a lot more lucid and more herself. She's also been resting more at night, which is helping everyone!
My husband and I celebrated our 9th wedding anniversary while we were in Idaho. So the boys got to spend some quality time with my family, while Bill and I took off. We don't get to do that very often at all, so it was a really special evening. We went to Ruby River Steakhouse and had one of the best meals I remember having in a very long time. Then we went to see Dark Knight. It was a really good movie, and I can totally see why Heath Ledger was on anti-depressants while making that film. The Joker is one seriously messed up freak.
Coming back took longer than we planned. We made a stop in Twin Falls (described below), and we also went through Yellowstone Park. Didn't see as much as we had hoped, but still had a nice time. Just outside of the park, before Cody, Wyoming, we were delayed by some wildfires. Whoops. We didn't have to be… but I had to take some photos! It was pretty incredible. It was night when we were going through there, and you could see that the fire was all over the hills. Once we got past that, the rest of the drive was pretty boring.
However, one of the high points of the week for me was this… I won July's Contest for a new background!!! July's contest was a narrow depth of field assignment. Meaning, the less in focus the better. I submitted this picture of Brandon.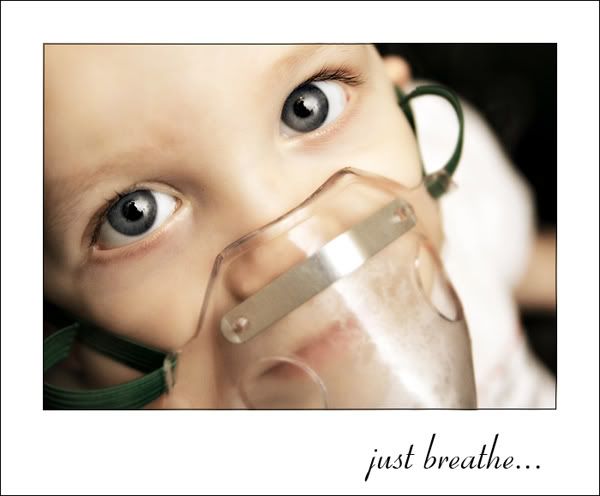 I found out on Friday, August 1st that I had the most votes! Yeah me! The really fun part of this is that the background company, Silverlake Photo, is located in Twin Falls, Idaho. We would be driving through there on Saturday. I could pick out my background in person and not have to wait for it to be shipped!!! This is the cause of one of our delays coming back… I thought we'd be there for maybe 30 minutes. It ended up being an hour and a half! For a company that produces very well known backgrounds that are sold and shipped all over the US, this was a pretty neat thing for me to stop in and see the place. And totally unexpected… the owners let me "trade" my one background for three! The other ones are what are called "locals only" meaning they aren't able to be sold on the website for one reason or another, and are sold at a pretty decent markdown. So now I have three new backgrounds and all of them are just gorgeous!!! I can't wait to to start shooting on them, they're going to be perfect for family photos.
Speaking of which…. August's special is for families! This is the perfect time to get your family photo taken. Everyone still has their great summer tans, and since school hasn't started yet, it's easier to get everyone together for their photos! So, for the month of August only, with a paid family session, Wall Portraits (prints 10×13 and larger) are on sale for 30% off. A 10×13 will be $16.50. 11×14 will be $23.10. And 16×20 will be $32.34. A great deal for a beautiful family portrait!
In the next few days I'll get some pictures posted from our trip. I would have done that today, but ended up having to work. Ugh. Mondays are bad enough. Add in being gone for nine days, and it was that much harder today.
Keep your eyes out for the photos and get your appointment for your pictures soon!