Not a chance. And even more impossible… PHOTOS! In a photo blog? *GASP* The horror. 🙂
First up is a shot I had my husband help me out with. Yes, this is me. I'm not fond of my chipmunk cheeks, my crooked smile, or my squinty eyes, but what can I do? Photoshop can only do so much. LOL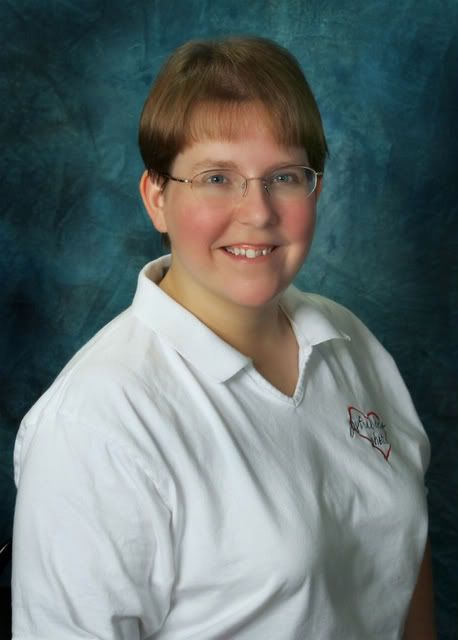 Next up is a fun shoot that I had with Amanda and Aaron. A bit of a story here, Amanda is the owner of "Healing Hands Theraputic Massage", and does an awesome job. I can say so from experience. 🙂 When I was in college, we had an assignment for an environmental business portrait – where we had to take a picture of someone in their "natural" work area. (Who says work is natural? But I digress…) A few months back, I read an article on a tough lighting assignment – catching the mood and ambience of a candle-lit room while maintaining proper exposure. It is a fairly difficult technique. I gave myself the assignment to combine the two. But I'd just never gotten around to setting up a time with Amanda to actually do it.
Then, on a photo forum I like to frequent, they announced a contest. Guess what it was? 🙂 Environmental portraits. Woohoo!!! The prize? A free backdrop of my choice. SWEET! These are seriously nice backdrops. (Read: Expensive $$$) Anyways… Amanda and I finally got together and her husband Aaron also volunteered to "model" for us. (Hey, he got a massage out of the deal!) The three of us had a great time and I got some good images. But this one is by far my favorite.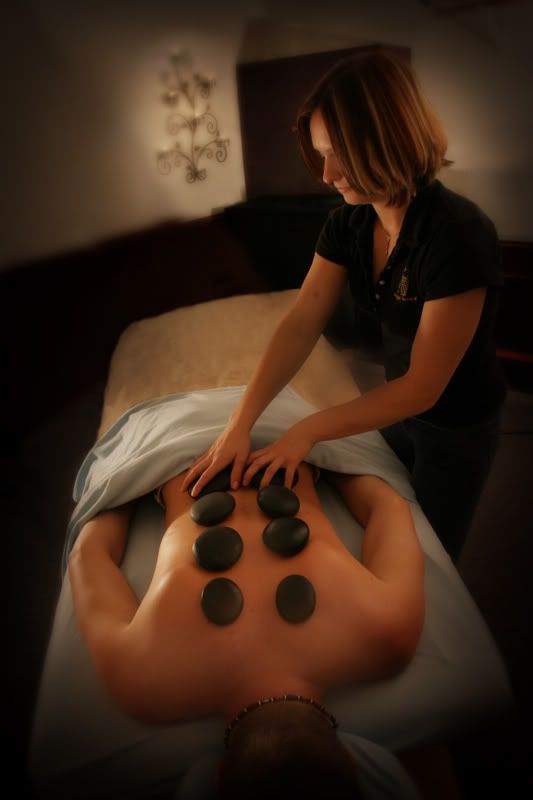 The contest starts voting on Tuesday, and I think the winner is chosen by the end of the week, but I'll need to double check that. Wish me luck everyone! I'll let you know when I know something.